For many years, Abbott Technologies has actively supported the Wounded Warrior Project, a non-profit organization dedicated to aiding injured service members and their families.
In keeping with the company's commitment to supporting injured servicemen and women, Abbott recently attended Art & Creativity for Healing, Inc.'s 15th annual Palette of Colors – An Evening in Paris Dinner and Auction fundraising gala.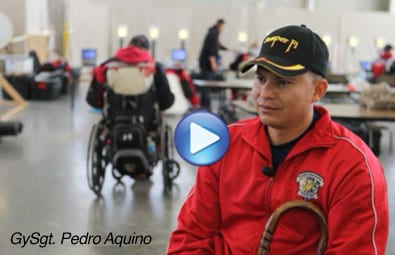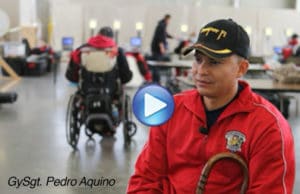 Art & Creativity for Healing is a non-profit organization that offers classes and workshops to injured veterans and their families, abused women, critically ill children, and homeless families to help them cope with their life circumstances through art and creativity. Many of Art & Creativity for Healing's programs, such as Art4Healing, are integrated into the support services of other agencies and organizations.
An Evening in Paris featured artwork from wounded warrior GySgt. Pedro Aquino whose experience attending Art4Healing workshops while at the Naval Hospital in Camp Pendleton helped him find a way to cope with the changes he faced in life through woodworking and photography.
"It was inspiring to hear Sgt. Aquino's story and see his pens, bowls, and woodwork," shared Joe Sorrentino of the Abbott quality control team. "Abbott has supported wounded warriors for years through donations and attending events, and it's great to see a soldier like Sgt. Aquino show his artwork to a larger audience."
All proceeds from An Evening in Paris benefited Art4Healing classes and workshops. You can learn more about Sgt. Aquino
in the video link above.