Abbott's design team is experienced with a broad range of magnetic technologies, and can develop solutions to your magnetic problems in a very short amount of time. Our custom designs reflect the same high standards and conservative design margins as our standard products. The table below describes our standard capabilities.
Our designs comply with MIL-STD-454, and MIL-PRF-27F. Special testing can be performed on these units to demonstrate compliance with MIL-STD-810, and MIL-STD-202. Other testing is available upon request. Abbott has it's own testing facility with advanced equipment used to simulate extreme electrical and environmental conditions in addition to many years experience testing magnetics to a wide of Mil-Specs.
Many custom requirements can be satisfied by modifying an existing product which can shorten the time needed for delivering the initial prototype. Often, we can qualify a modified standard unit to various MIL SPECS by SIMILARITY, thereby reducing testing costs. We have the capability of providing customers QPL qualification on their custom or modified standard designs.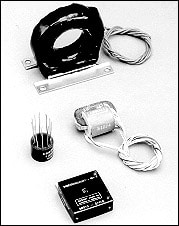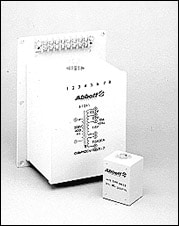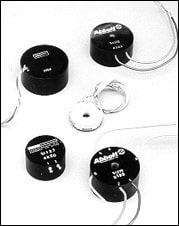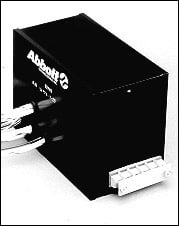 Capabilities Include
Device Type

Power Transfomers (single and multiple phase)
Signal Transformers
Autotransformers
Planar Transformers
Pulse Transformers
Switching Transformers
Multiple and Complex Windings
Instrument Transformers
Magnetic Amplifiers
Inductors
Scott-T
Passive Filters
3-Phase AC to DC converters (500 VA to 10 KVA)
Pulse-Forming Networks

Size

Subminature up to 750 Lbs.

Frequency

Up to 1 Megahertz

Construction

Laminated
Toroidal
Ferrite
Cut-Core
Metal Cased
Epoxy Cased
Hermetically Sealed
Open Frame
Conformal Coated
Diallyl Phthalate Cased
Hermetically Sealed Headers
Turret Terminals
Hooked Pins
Lead Wires
Quick Disconnects
Surface Mounts

Mounting Options

Thru Hole
Insert
Bracket
PCB

Connectors

Terminals
Terminal Lugs
Mil-Circular
Standard DSUB