Designed for operating in severe military and industrial environments, including high shock and vibration, extreme temperatures, dust, and water, the CM1000 is the latest addition to Abbott Technologies' portfolio of high-efficiency universal input AC to DC converters.
"The CM1000 will meet customer demands for higher power output in a compact and lightweight unit that is reliable in the harshest conditions," says National Sales Director, Wayne Lovett. It offers double the output power of the CM500 with 50% improved power density and just 20% more weight. The CM1000 is a fully contained unit that does not require offboard EMI filters or holdup capacitors. Its power density stands up to the competition!
As customers have come to expect from Abbott Technologies' popular CM500 product, the new CM1000 also delivers 85% operating efficiency over most of the load range with 89% peak efficiency for the 28V model.
Abbott Technologies' CM1000 is conduction cooled like the CM500, AM200, and AM375, so it requires minimal external heatsinking. Using forced current sharing (a standard feature) or "zero wire" current sharing (an optional feature), the CM1000 enables customers to supply loads up to 4000 Watts.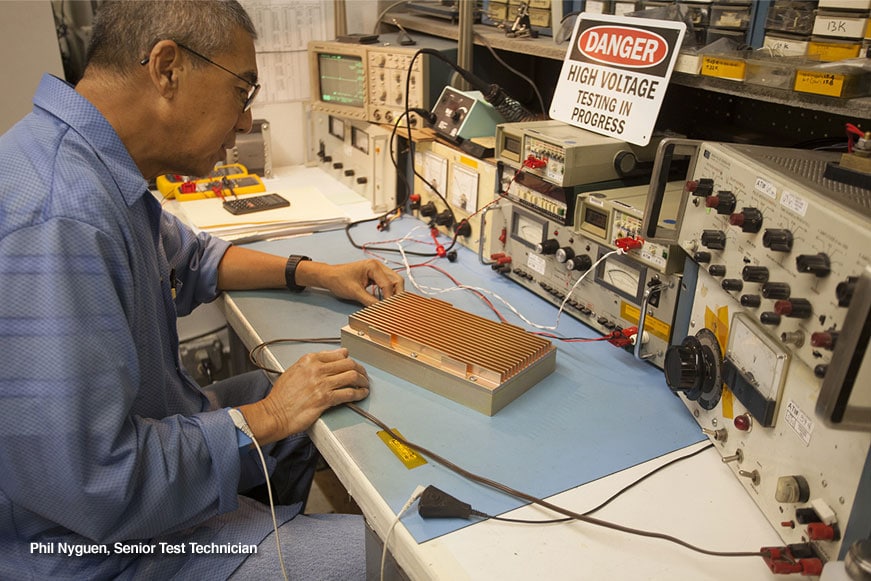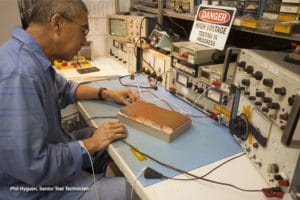 "Pre-production CM1000 units are now undergoing Abbott's stringent qualification tests," says Abbott Technologies' Application Engineer, Eric Alavez. Initial production units are expected to be available during the fourth quarter of 2014. Preliminary data sheets and pricing information can be obtained by emailing wayne.lovett@abbott-tech.com or by calling 818-504-0644.